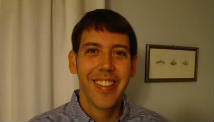 Editor's Note: Danny Kofke is a special education teacher and author of two books – "How To Survive (and perhaps thrive) On A Teacher's Salary" and "A Simple Book Of Financial Wisdom: Teach Yourself (and your kids) How To Live Wealthy With Little Money." If you are a parent, teacher or student who has a story to tell, email us at SchoolsofThought@cnn.com
My name is Danny Kofke and I am a special education teacher. This is my 12th year of teaching. I have taught pre-k, kindergarten, first grade and second grade. My wife, Tracy, was a first grade teacher for 10 years before becoming a stay-at-home to our two daughters, Ava, age 7, and Ella, 4. This September, after being home for 7 years, Tracy went back to work teaching Ella's 4 year-old pre-k class.
I knew I wanted to be a teacher after having Mr. Stutzke in 9th grade Civics class. He was an amazing educator and inspired me in so many ways. Upon entering college and declaring my major (elementary education) I heard from many about how I would not make any money and would probably be broke my entire life. I realized at that point that I still wanted to be a teacher even though the pay was not as high as some other professions. The basic fact is that if you spend more than you earn, you'll eventually be in trouble. It doesn't matter if you make $10,000, $100,000 or even $1,000,000 a year, the same principle applies.

Clearly, having money can take away many worries, but it doesn't automatically guarantee happiness.
Think about some of your peers. Do any of them make a lot of money but have nothing to show for it? There might be some who press the snooze button numerous times on Monday morning because they dread going to work. Even if you make $500,000 a year, if you are unhappy Monday through Friday, I don't feel you are "wealthy." Many of these same people spend money and buy things to make themselves "happy." Once the weekend rolls around, they can come up with some great reasons to buy things. "I work so hard and put up with so much I deserve_________." Fill in this blank with clothes, jewelry, eating out, and so on. So many people do this in search of happiness.
Let's face it, buying things can bring about a sense of joy, but only for a moment. If I go out and buy a shirt it feels great. The first few times I wear it, it feels good. Then, after five or six times of wearing this shirt, something happens: it becomes old. How many of us have looked in our closet and said, "I have nothing to wear" even though we have 50 outfits staring back at us? At one point in time we liked these clothes (or at least we liked them enough to buy them) but, after a while, that feeling goes away. If we base our feelings of happiness on materialistic things, we will be in a constant cycle of having to buy things to make ourselves feel happy.
That is what is so great about being a teacher. Most get into teaching because it is a calling. If you got into it for a large salary your college professor lied to you. For the past five years I've taught what is known in my state as a severe/profound special needs class. Many of the students have IQs below 30, some are in wheelchairs, some are fed using a feeding tube and most use nonverbal cues to communicate. A lot of people have told me that I must have a big heart and great patience to teach these students, but the truth is that I feel like I'm the lucky one. These students actually teach me more than I could ever give them.
They get joy out of what many of us take for granted. I had one student who was happy as he could be when he was eating marshmallows out of Lucky Charms cereal. I currently teach a little girl who smiles the biggest and prettiest smile I've ever seen when she sees Blue from Blue's Clues. In these days of consumption and wanting more, I get reminded on a daily basis of the little things that most of us can find happiness in but overlook in the pursuit of wanting more.
As a teacher I may never drive a Rolls Royce, live in a 5,000 square foot house or take exotic vacations. Yet, despite living off my teacher's salary (around $40,000 a year) alone for many years, my wife and I have no debt except our mortgage, invest each month for our retirement, have an emergency fund in place and basically live a "wealthy" life on a moderate income.
Most importantly, I get to wake up on a daily basis and get to go to a job that I am passionate about. That, to me, is priceless!