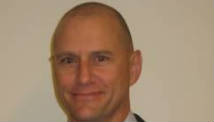 Editor's note:  Mark Mykleby, a retired U.S. Marine Corps colonel, was an assistant to the chairman of the Joint Chiefs of Staff from July 2009 until April 2011.  He retired from the Marine Corps in August 2011 and has joined LRN, a company dedicated to building values-based cultures that inspire principled performance in business and in life.
By Mark Mykleby, Special to CNN
In military operations, a commander commits his reserve forces as a bid for success.  Committing the reserve is the "all in" move to seize the initiative to achieve a desired end.
Today, education is our national reserve. It's our bid for success.  This is the conclusion that Capt. Wayne Porter and I came to while we were special strategic assistants to the chairman of the Joint Chiefs of Staff and when asked to consider what a grand strategy for our nation would look like.  The outcome of our efforts was not a "grand strategy" per se.  What we came up with was a story we called A National Strategic Narrative.  As part of that story, we said that our nation's No. 1 strategic priority has to be education, since it is through the education of our kids that our nation will be able to compete in, and influence, the strategic environment of the future.
Admittedly, military analogies are overused today. But given our national condition – political and economic paralysis perpetuated by calcified ideologies, social dysfunction spawned by cultural and litigious excess, ecological depletion at a scale never before seen and a general cynicism for all things civic minded – the analogy of committing our reserve seems fitting because we are at a time when we need to act decisively now and go "all in" on education if we are to have any chance of redirecting our nation's future.
Listen as CNN's John Lisk talks to Captain Wayne Porter and Retired USMC Col. Mark Mykleby, authors of "The National Strategic Narrative."
But going "all in" doesn't mean we just buy our way to better education. As was highlighted by Bill Gates on Fareed Zakaria's November 6 "GPS" show, we have doubled the amount of money thrown at education over the past 30 years.  And still, our national education performance has declined.
Now, I'm no education expert, but I do know there is no magic amount of money, no magic political solution, no magic political party and no magic government intervention maneuver – federal, state or local – that is going to absolve us of our responsibilities as citizens and parents to see that our kids' "grayware" develops sufficiently to take on the challenges of the 21st century.
Investing in education is more about how much "sweat equity" citizens and communities contribute to the effort.  It's about purposeful participation.
As citizens, why aren't we demanding to have more choice in how our kids are educated?  Why aren't we encouraging experimentation and innovation?
Why aren't we taking a more active role in rewarding the best teachers, the best schools and the best school board members, and weeding out those that have become comfortable with a status quo that is wedded to their tenured positions?
Why isn't parental participation a requirement of our public education system?  Or do we really believe that the education of our children is something we can outsource? If you think paying taxes gets you off the hook, you're not a citizen.  You're nothing more than a resident.
Why do we keep building "super-sized" schools with huge class sizes? Schools with no organic connection to the local community where kids live?
I don't think it's a coincidence that if we build schools that look like prisons, students will start acting like prisoners.
Why do we treat education as if it's a political playpen? Petty politics in school boards is just plain silly. Why would anyone want to emulate what's going on in Washington anyway?
Finally, why do we always talk about science, technology, engineering and mathematics (STEM) and the humanities in some weird "either/or" binary manner?  Both are essential to developing the capability and capacity of our children to face the daunting global challenges that certainly await future generations.  STEM will be essential to our long-term technological progress, not to mention our ability to address emerging, vastly complex "wicked problems."  But it is the humanities that will ensure we instill a sense of "productive contrarianism" within our kids; the essential habit of thinking critically, creatively and philosophically in ways not defined by status quo processes or rules-based behaviors. It is the convergence of STEM and the humanities that will create our national capacity to recognize, question, design and adapt in a manner commensurate with the intent of the Constitution and in keeping with our values as a people.
So, again, it's up to us citizens to fully commit to the education of our kids.  In so doing, we'll develop our national reserve.  If we do, we'll have more than a mere bid for success.  We'll have a guarantee.
The opinions expressed in this commentary are solely those of Mark Mykleby.