By Michelle M. Herczog, Special to CNN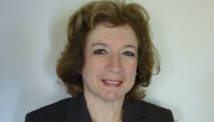 Editor's note: Dr. Michelle M. Herczog is a former classroom teacher and Reading Specialist and is currently the History-Social Science Consultant at the Los Angeles County Office of Education. She serves on the Board of Directors of the National Council for the Social Studies, which is holding its annual conference in Washington, D.C. this week. Dr. Herczog has authored numerous social studies curriculum materials, provided professional development to hundreds of K-12 educators, and actively advocates for legislation to support effective social studies education at local, state and national levels.
The Arab Spring, Climate Change, Occupy Wall Street, Race to the White House, and the Super Committee. Real challenges in today's world require great thinkers, innovative problem solvers and engaged citizens of a global community. How do we prepare the next generation to address these complex challenges?
The answer lies with Social Studies education. No other subject area offers the core content knowledge and deep critical thinking about the history of the world; the impact of geography on people, places and events; the cause and effect of complex economic conditions; and the role and responsibilities of governments and citizens. Social Studies provide the background knowledge, capacity for problem solving and critical thinking, as well as the collaboration and communication skills needed to address today's problems head on in intelligent, thoughtful ways. And whether students' lives lead them to college or the workforce, they must also be prepared to address complex challenges as effective, engaged citizens of our nation and our world in the 21st century.

Now, more than ever, we need to reenergize our efforts to mobilize educators, families, community members and policymakers at local, state and national levels to adopt the moral and civic imperative to prepare students for college, career AND citizenship. The recently released "Guardian of Democracy: Civic Mission of Schools" Report cites research findings that students who receive highly effective civic learning are more likely than their counterparts to understand public issues, view political engagement as a means of addressing communal challenges, and participate in civic activities.
By elevating and strengthening the role of Social Studies education in policy and practice across our nation, we can indeed, fulfill our collective civic mission for the young people we serve, the life of our democracy, and the future of our world.
The opinions in this commentary are solely those of Michelle Herczog.