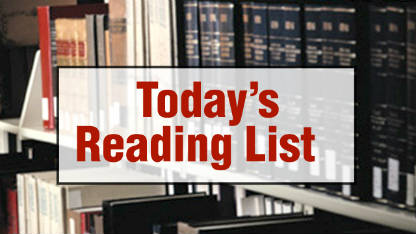 Here's what the editors of Schools of Thought are reading today:
Harvard Education Letter: Stopping Sexual Harassment in Middle School
A study funded by the U.S. Department of Justice finds that both classroom-based and building-wide interventions reduced sexual harassment among 6th and 7th graders.
L.A. Times: Just 31% of California students pass P.E. test
California's budget crisis has impacted physical education programs statewide. The state's superintendent plans to send celebrities into schools to encourage students to make healthy choices regarding diet and exercise.
HeraldNet: New role for teacher: selling lesson plans
Some teachers supplement their incomes by selling lesson plans in an online marketplace.
The Bay Citizen: Battling Truancy — on a Boat
A project-based curriculum at San Francisco's Downtown High School has resulted in more students attending class. While the city's truancy rate has dropped by almost a third, educators still worry for the few they never see.
STLtoday.com: Alternative school program helps put student in the kitchen with a White House chef
A recent high school graduate who earned an internship with a former White House chef was once a struggling high school student.
Cleveland.com: Mentor Fairfax Elementary School students tape principal to wall in name of charity
Elementary school students bought strips of duct tape for charity as part of the principal's philosophy to create a culture of fun.