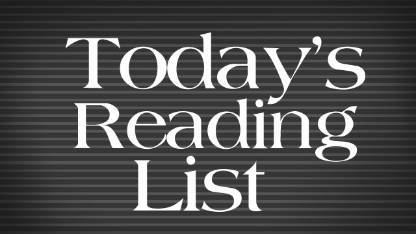 Here's what the editors of Schools of Thought are reading today:
Wall Street Journal: Churches Grapple With School Ruling
Many churches in New York City pay a fee to worship in the city's public schools. The U.S. Supreme Court refused to review a lower court's decision barring churches from holding services on school property.
NPR: A Carrot For College Performance: More Money
In Tennessee, funding for state colleges is now determined by the graduation rate instead of enrollment.
al.com: Birmingham apartments offer learning-disabled a chance to learn life skills while attending school
A group of older special needs students learns about living on their own while they take classes.
azcentral.com: Ex-CEO of Intel to lead Brewer's education council
A critic of Arizona Governor Jan Brewer's education policy is now in charge of its reform.
JSOnline (Milwaukee, Wisconsin): Stingl – Dropping cursive isn't a capital idea
The author argues that children should learn to write cursive. He takes to the streets and finds there's at least one cursive letter adults still can't write properly.