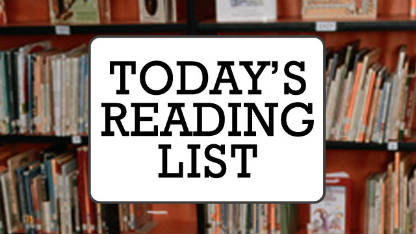 Here's what the editors of Schools of Thought are reading today:
AJC: National charter school enrollment now tops two million students
About two million of the roughly 46 million students in America's public schools currently attend a charter school. More than 500 new public charter schools opened in 2011, while 150 of them shut down.
NPR: Friendly Advice For Teachers: Beware Of Facebook
Some teachers are finding out that what they say on Facebook can put their jobs in jeopardy. The American Civil Liberties Union argues that social networking is protected free speech while some school districts say that restrictions are needed because some postings could have a negative impact the classroom.
stltoday.com: Schools take a new approach to handling suicides
A University of Missouri training program is helping teachers learn how to prevent the third leading cause of death among people ages 15 to 24: suicide.
Digital Trends: Study: Students with smartphones study more often
New research finds that students who use smartphones study on average 40 minutes longer than students who don't have the enhanced gadgets. Much of that time, the phone is used for studying, but during 40% of study sessions, students used the smartphones' enhanced functions for study breaks.
WNCT: Broad Creek Middle School Students Use Sticky Notes To Make Art
Students used sticky notes to create a collage in a classroom window. The students saw a report on CNN Student News about companies in France creating intricate window art and decided to copy the technique.