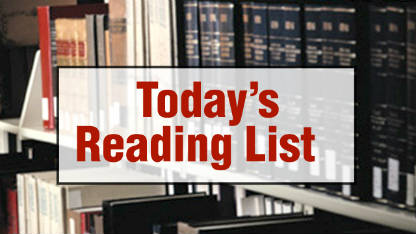 Here's what the editors of Schools of Thought are reading today:
Denver Post: Denver judge's ruling on school funding levels blisters state's witnesses
Colorado argued in district court that student performance isn't linked to education spending. A Denver judge wasn't convinced and says the state legislature must increase funding for public schools.
U.S.News & World Report: Florida Students Earn More Than High School Diplomas
A high school once devoted to drop-out prevention was redesigned as a technology magnet school. Now U.S. News says the school tops its ranking of "Most Connected Classrooms."
American Public Media: Marketplace: Running education more like a business
Philanthropist and businessman Eli Broad's foundation has donated almost half a billion dollars to education. In this interview, Broad explains what he thinks needs to change in public education.
Education Week: H.S. Football Team Loses State Title Due to Touchdown Celebration
A brief moment of celebration from a high school quarterback costs his team a state championship. Massachusetts is the first state to implement an NCAA rule on unsportsmanlike conduct.
MercuryNews.com: Monta Vista student, 17, takes home $100,000 scholarship
A high school student develops a cancer drug and is awarded $100,000 for her work.