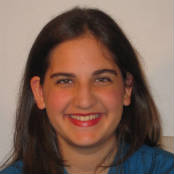 by  Julia Kieserman, Special to CNN
Editor's note: Julia Kieserman is a high school senior in New York City and a recent graduate of The Op-Ed Project.
High school seniors around the country anxiously await December 15, when decisions come back on early applications to college. Seniors, counselors, parents, have spent months writing application essays, visiting colleges or college websites, and trying to find the perfect balance between where the senior wants to go and is likely to get in. With admission rates hovering near 10% for some universities, and from 10,000 to 40,000 students applying to some of them, according to The New York Times, colleges get their pick of qualified students.
As many seniors wait, they ask a crucial question: Were my SAT scores good enough?
Before taking the SAT last January, I had recurring nightmares about blank answer keys. My hands shook so badly I almost missed the bubbles I had to fill in. My problem was easily identifiable: test anxiety. According to the National Institute of Mental Health, 25.1% of teens between 13 and 18 years old experience a lifetime prevalence of some variety of anxiety disorder.  What I was experiencing wasn't new. But if so many testing-age individuals struggle with anxiety, there must be some way of dealing with it - right?
Students diagnosed with physical or mental disabilities can qualify for extended time on the SAT if they provide documentation. They can qualify for either 50% or 100% extra time, which turns a test of 3 hours and 45 minutes into either a 5-hour and 25-minute test or a 7-hour test, administered over two days.
Although extended time qualification can include physical impairments (blindness, missing arms or hands), it can also be granted for mental health disorders like dyslexia, ADHD, or even test anxiety.