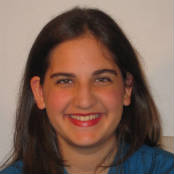 by  Julia Kieserman, Special to CNN
Editor's note: Julia Kieserman is a high school senior in New York City and a recent graduate of The Op-Ed Project.
High school seniors around the country anxiously await December 15, when decisions come back on early applications to college. Seniors, counselors, parents, have spent months writing application essays, visiting colleges or college websites, and trying to find the perfect balance between where the senior wants to go and is likely to get in. With admission rates hovering near 10% for some universities, and from 10,000 to 40,000 students applying to some of them, according to The New York Times, colleges get their pick of qualified students.
As many seniors wait, they ask a crucial question: Were my SAT scores good enough?
Before taking the SAT last January, I had recurring nightmares about blank answer keys. My hands shook so badly I almost missed the bubbles I had to fill in. My problem was easily identifiable: test anxiety. According to the National Institute of Mental Health, 25.1% of teens between 13 and 18 years old experience a lifetime prevalence of some variety of anxiety disorder.  What I was experiencing wasn't new. But if so many testing-age individuals struggle with anxiety, there must be some way of dealing with it - right?
Students diagnosed with physical or mental disabilities can qualify for extended time on the SAT if they provide documentation. They can qualify for either 50% or 100% extra time, which turns a test of 3 hours and 45 minutes into either a 5-hour and 25-minute test or a 7-hour test, administered over two days.
Although extended time qualification can include physical impairments (blindness, missing arms or hands), it can also be granted for mental health disorders like dyslexia, ADHD, or even test anxiety.
Students with learning disabilities account for over 90% of students who get extended time, according to "Fair Game?," a book on standardized tests by Rebecca Zwick.
The nonspecific qualification of a learning disability means that some students receiving equal accommodations need it significantly less than others. Samuel J. Abrams, a research fellow in the Center for Basic Research in the Social Sciences at Harvard University found that, although the national percentage of students that qualify for extra time on the SAT is 2%, in some elite schools, as many as 46% of the students taking the SAT receive accommodations like extra time.
The pressure on students to do well on the SAT, due to its important role in college applications, is so extreme that an increasing number of students will look for ways to get extra time even though they may not need it.
For students that truly need extra time on standardized tests, it's a way of giving them a chance to fulfill their true potential. Extra time can be a necessary and fair testing tool. However, for a small cohort of students, the extensive reliance on extra time may lead to unrealistic expectations outside of a school setting. Let's take this to the real world context. Imagine looking your boss in the eye and saying, "I used to get extra time in school, so do you think you could extend my deadline by another week?" You would probably get kicked to the curb. Never having to live without special accommodations is much like using a crutch: You don't know how to live without one.
Further, extra-time applicants are given an unfair advantage on the college application process. Nowhere on their applications (SAT scores or transcripts) are applicants required to state they used extra time or disclose the disability that was used as a justification for extra time. Students who need extra time should be given an equal opportunity to attend top universities, but extra time is something they will most likely also request in college, affecting their ability to perform in a classroom, and something the college has the right to know about.
Despite prevalent test anxiety, I never asked for extra time. Over the past few years I've developed strategies on how to deal with anxiety to improve my scores. Although I would benefit from extra time, I can't say I need it. With extra time, I imagine my pressured test environment would become more like a consuming homework assignment. And while getting rid of that pressure is tempting, wouldn't that defeat the purpose of the test?
Getting into college shouldn't be about learning to manipulate the system, but working hard to fit within it. Good grades and SAT scores should be broken down into a simple formula, one first identified by Thomas Edison to define genius: "1% inspiration and 99% perspiration." Or, as the family comedy "Dodgeball" eloquently puts it, "You've got to burn it to earn it." For students who legitimately need extra time, it serves to level the playing field. But for those who don't really need it, it breeds the wrong kind of values in college hopefuls.
The opinions expressed in this commentary are solely those of Julia Kieserman.