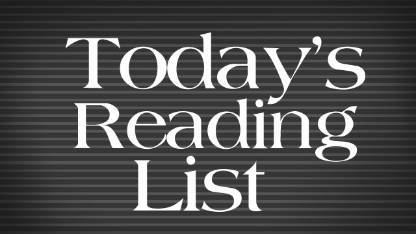 Here's what the editors of Schools of Thought are reading today:
AJC: Georgia to require students to pick career path
Georgia joins most states in mandating that students pick a career or college path in ninth grade. Students will be able to choose from 17 career pathway clusters.
New York Times: State Takeovers of Other Districts Have Had Mixed Results
When school districts fail, or school boards become dysfunctional, a state may elect to take control. Research shows that state takeovers are more likely to impact central offices than classrooms.
Jacksonville.com: Student grade recovery increases; Duval teachers question its message
A Florida school district uses a computer-based grade recovery program that allows students to improve a grade of D or F in a class. About 38% of the district's students took advantage of the program; but less than half of them improved their grades.
CBS Minnesota.com: Santa's Workshop: Kids Fix Toys To Donate To Others
A Minnesota school donates toys for needy children. The toys are then cleaned and repaired by the fourth grade classes.
The Charleston Gazette: Ex-POW Lynch to graduate from college Friday
On Friday, former POW and Iraqi War veteran Jessica Lynch will graduate from college with a degree in education. Lynch says her student teaching has prepared her for life in the classroom. Her next adventure: graduate school.