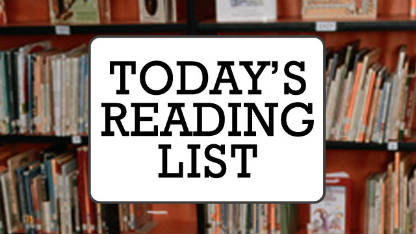 Here's what the editors of Schools of Thought are reading today:
New York Times: Profits and Questions at Online Charter Schools
Nine for-profit companies run dozens of online public K-12 schools across the country. Several of the companies make a profit, but critics say that comes at a price: lower-performing students.
The Atlantic: The Great Education Hypocrisy: What's So Bad About For-Profit Teaching?
The author argues that public-private partnerships should develop public education policy. He says that similar partnerships in the space program and communications, among others, have led to innovation and jobs.
StLToday.com: Kids can continue to learn during the holidays
Dr. Bob Wilmott, chief of pediatrics at a St. Louis hospital, says parents should encourage children to have a balance of relaxation and mental activity during the holidays. He suggests several holiday activities that he says will keep young minds stimulated.
NPR: An Early College Economics Lesson For One Student
A high school student comes to the realization that the cost of college may outweigh his ability to pay for it in the future.
U.S. News & World Report:Better High School Graduation Rates May Be An Illusion
New federal laws will standardize how states calculate their graduation rates. Some states could see a drop in this statistic, but one expert says the new figures will be a better reflection of reality.