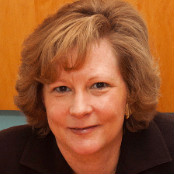 by Jennifer Davis, Special to CNN
Editor's Note: Jennifer Davis is the co-founder and president of the National Center on Time & Learning, which is dedicated to expanding learning time to improve student achievement and enable a well-rounded education. For twenty years she has held federal, state and local positions aimed at improving educational opportunities for children, including  serving as U.S. Department of Education Deputy Assistant Secretary . She can be followed on Twitter @expanding_time.
Common sense tells us that when it comes to learning, time matters. An individual simply cannot become more proficient in any given area without committing a certain amount of time to grasping  new content, practicing and honing skills, and then applying such knowledge and skills to realizing specific outcomes. Think of the chess master who plays match after match to improve his game, or the scientist who toils long hours in her laboratory to unlock the mysteries of an intricate scientific puzzle. For them, becoming more adept in their chosen field depends on the time they invest to know and do more.
The great irony is that our nation's public schools have, by their adherence to the conventional calendar created a century ago to meet the needs of farms and factories (180 six-and-a-half-hour days), essentially disregarded the powerful connection between time and learning. We know that many parents who are financially able invest in their children's education beyond school hours—whether it be programming in the arts, music, ballet, or tutoring. Low-income parents (and increasingly middle-income families) often lack the financial resources to provide additional learning opportunities outside of school.  
In this increasingly global economy, it is in our country's best interest to give our children expanded opportunities for learning in order to prepare them for a complex future. Our students need time both to master the basics and to engage in subjects—from science to foreign languages to art and technology—that pique their interests and encourage a love for continuous learning. We need to teach our students what it means to be a leader, a collaborator, and presenter - all skills that are vital in the 21st century. Schools cannot develop these skills thoroughly in the time currently available. The traditional school calendar limits opportunities for the deep and broad learning students need to thrive.
FULL POST