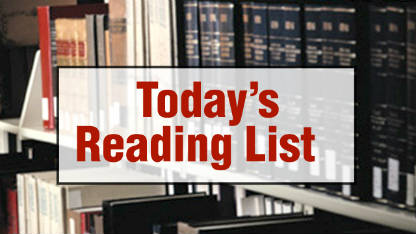 Here's what the editors of Schools of Thought are reading today:
Chron.com: Some HISD students give up winter break to catch up in classes
While some students hang around the house during winter break, some students in Houston are taking a four-day course that will run six and a half hours day in an attempt to catch up.
KyForward: International students make most out of holidays even though they can't go home
With the escalating costs of travel, many international students are opting to skip the long trip home and take on jobs or trips within the U.S.
USNews.com: Make money, connections over winter break
Since college winter break is usually several weeks long, it provides an opportunity not only to recharge but to help get ahead on financial, educational and career goals.
Cool Cat Teacher Blog: 5 fantastic things to do over winter break
The author offers five ways to take advantage of downtime over the holidays.