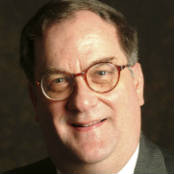 by Bill Evers, Special to CNN
Editor's note: Bill Evers is a research fellow at the Hoover Institution, project coordinator for the Koret Task Force on K-12 Education's Best and Worst Project, and served as U.S. assistant secretary of education for policy (2007-2009).
As the campaign for next year's presidential election heats up, we can expect an accompanying debate on how to boost the academic achievement of America's next generation of students.  This issue affects our children, our teachers, our pocketbooks, and our schools.  Successfully educating our children means giving parents more power over where and how their child is educated, and having policies in place that foster gains in student learning, and bring competitive pressure to bear on sluggish schools. We need to properly educate our next generation of builders, entrepreneurs, inventors, and everyone else.  And this necessitates reform.  Reforming our education system should allow for increased teacher accountability, greater parental choice, and system transparency.  This change is not only long overdue, but we owe it our students and to ourselves.
As a progress report of sorts, scholars on the Hoover Institution's Koret Task Force on K-12 Education have released their list of the best and worst developments in American education this year.  In devising this list, we analyzed hundreds of events, laws, programs and studies.  Notably, we found that Congress, yet again, is stalling on education, President Barack Obama is engaged in legally-questionable maneuvers, and there have been several setbacks at state and local levels.  Such disappointments show that there is considerable room for improvement; nonetheless, the task force found positive developments nationwide.
FULL POST