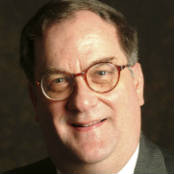 by Bill Evers, Special to CNN
Editor's note: Bill Evers is a research fellow at the Hoover Institution, project coordinator for the Koret Task Force on K-12 Education's Best and Worst Project, and served as U.S. assistant secretary of education for policy (2007-2009).
As the campaign for next year's presidential election heats up, we can expect an accompanying debate on how to boost the academic achievement of America's next generation of students.  This issue affects our children, our teachers, our pocketbooks, and our schools.  Successfully educating our children means giving parents more power over where and how their child is educated, and having policies in place that foster gains in student learning, and bring competitive pressure to bear on sluggish schools. We need to properly educate our next generation of builders, entrepreneurs, inventors, and everyone else.  And this necessitates reform.  Reforming our education system should allow for increased teacher accountability, greater parental choice, and system transparency.  This change is not only long overdue, but we owe it our students and to ourselves.
As a progress report of sorts, scholars on the Hoover Institution's Koret Task Force on K-12 Education have released their list of the best and worst developments in American education this year.  In devising this list, we analyzed hundreds of events, laws, programs and studies.  Notably, we found that Congress, yet again, is stalling on education, President Barack Obama is engaged in legally-questionable maneuvers, and there have been several setbacks at state and local levels.  Such disappointments show that there is considerable room for improvement; nonetheless, the task force found positive developments nationwide.

Topping the list as the best development in education in 2011 is re-invigoration of school choice via opportunity scholarships and charter schools, particularly in Indiana, Ohio, and Washington, D.C.  For years, opportunity scholarships, also known as vouchers or choice scholarships, had been blocked by special interests, but now have escaped from suspended animation to provide a mechanism for children to transfer out of failing schools and a mechanism that applies competitive pressure that will encourage public schools to improve.
Another success: Indiana's record on labor reform, opportunity scholarships, and charter schools.  The state moved elections for school boards to November, giving the broader public a say in school issues.  The Indiana state legislature also enacted a program of opportunity scholarships for low-income students that the Schools Superintendent Tony Bennett has correctly described as "the nation's most expansive." In sum: Indiana has the best reform record of any state in 2011.
Further success for school reform came when once-untouchable collective bargaining agreements and teacher-evaluation systems became subject to reform this year.  Change here can improve management flexibility and teacher quality.  Also noteworthy, parental power to turn regular public schools into charter schools was normalized in California—a major milestone.
The worst development in 2011, according to the task force, was the way in which some in the media reported on the Atlanta Public Schools cheating scandal.  When student test scores failed to reach benchmarks, some APS teachers and administrators doctored the tests.  But the news media let the cheating educators off the hook.  The news media, time and again, has made excuses for this cheating (and future cheating) by saying that educators were under stress.
For example, John Thompson in the Huffington Post argued that the Atlanta cheating was caused by "data-driven accountability".  The New York Times reported that national teachers union leader Randi Weingarten considered the Atlanta cheating a "by-product" of an accountability policy that called for gains on student test scores.
The Christian Science Monitor emphasized in its news story that testing critics consider the Atlanta cheating "a tacit indictment" of test-based accountability.  It quoted a critic who said that educators "feel pressured" to get good test scores for their students "by hook or by crook." According to this test critic, accountability has created an "incentive to manipulate, to cheat."
The Atlanta Journal Constitution asked whether existing policy on testing and accountability can "trigger" cheating by teachers.  The newspaper wrote that teachers who admitted to cheating told investigators they felt "inordinate pressure" to have their students do well on tests.  It quoted a non-cheating Atlanta teacher saying she felt too much of this same "pressure."
In truth, it is precisely when you are under stress, that you should take care to stick by what you know to be the legal and ethical course.
We found the Obama administration and both parties in Congress dismal when it came to administering reform programs and fixing laws that need updating. Congress has delayed the overdue re-authorization of the main federal aid to education law, the Elementary and Secondary Education Act.  Both parties share the blame for the delay.  Using the dilatory Congress as his excuse, President Obama has turned to backdoor legislation through legally unauthorized waivers.
The Obama administration's signature reform program has been "Race to the Top" grants that use stimulus money.  But grant-winning states have been slow to keep their promises about innovating and improving, and the administration has acquiesced in states' dithering.  Taxpayers watching this fixed race should demand their money back.
Deeply troubling is California Gov. Jerry Brown's utopian philosophy about testing and accountability.  Brown dismissed the use of test-score data and complained that a proposed law did not ensure "good character or love of learning."  Brown also truckled to the teachers unions when he signed a law that forced districts with tightening budgets to keep all the teachers they have on staff, but cut the number days that the teachers will teach.  Not a winning strategy.
In 2012, we expect presidential candidates will offer alternatives on education policy, and Congress will debate the best way to update the Elementary and Secondary Education Act.  States and local districts will undertake most of the practical work of school improvement.  In 2012, Hoover's Koret Task Force will continue to support school reform and policies that foster academic gains and increase choice, so that the "Best" get better and the "Worst" are less bad.
You can read the Hoover Institution's Koret Task Force on K-12 Education's complete annotated list of the best and worst in American education in 2011 here.
The opinions expressed in this commentary are solely those of Bill Evers.