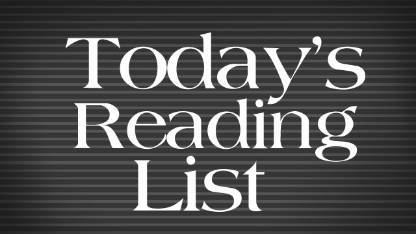 Here's what the editors of Schools of Thought are reading today:
USA Today:  Schools marred by testing scandals in 2011
In education, 2011 may be remembered as the Year of the Test Scandal.
LongIslandPress.com: SAT taker-for-hire Sam Eshaghoff Goes on 60 Minutes
Sam Eshaghoff, the student at the center of the Long Island SAT cheating scandal, tells 60 Minutes that he was 'saving the lives' of students who allegedly paid him to take the SAT.
Education News: Underperforming St. Louis Charters to Close, Go on Probation
In St. Louis, two Imagine charter schools will be closed at the end of the school year for poor performance, and four more will be put on probation.
Los Angeles Times: Sandra Day O'Connor Promotes Civics Education
Retired Supreme Court justice Sandra Day O'Connor started an online program to educate Americans about their government.
NewsOK: Teacher evaluation reform spreading across nation
Oklahoma becomes one of the states moving toward a system of teacher evaluation that considers student tests scores in its formula.