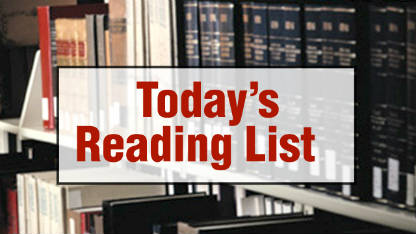 Here's what the editors of Schools of Thought are reading today:
Education News: Chicago Teachers Push for Student Evaluations
As new performance evaluations are considered, some of Chicago's teachers are asking that student input be included.
New York Principals: APPR Paper
Over 1000 N.Y. principals have signed on to a paper that details their concerns over new the state's Annual Professional Performance Review (APPR).
Cleveland.com: Ohio teachers to be watched and graded on classroom performance – and many are OK with that
Ohio teachers can expect a lot more criticism and observation of their work over the next few years, but some welcome that as a chance for valuable feedback.