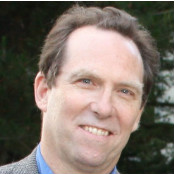 by Anthony Cody, Special to CNN
Editor's note: Anthony Cody worked in high-poverty schools in Oakland, California, for 24 years. For 18 of them, he taught middle school science. He now lives in Mendocino County and leads workshops for teachers.  He writes the Living in Dialogue blog and you can follow him on Twitter at @AnthonyCody.
We are now three decades into a huge effort to improve our schools using standards and tests. This project has become the status quo, but it has failed to live up to its promise. I spent the past 24 years teaching science in an urban school district, where I experienced this all first-hand. The students that were supposed to be served are still being "left behind."
Let's take a look at some of the big ideas that have become the status quo in education, contrasted with what I believe to be more meaningful reforms.
Status quo reforms promise that schools or teachers alone can eradicate the achievement gap in a few short years. Anyone who makes such promises, no matter how fervent or urgent they might be, is selling silver bullets. Don't buy them - they don't shoot straight. The status quo for high-poverty schools for the past decade is to have their test scores used to label them as failures and threaten the teachers working there with termination or reassignment if scores don't rise. But school closures have not provided the results promised, and the constant pressure to raise scores results in a narrowed curriculum.
Meaningful reforms do not promise magical results. They focus attention on the learning conditions for students, including class size, safe and well-supplied schools, and resources for special education.
FULL POST