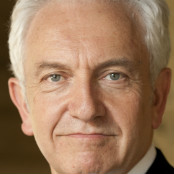 by Russell Berman, Special to CNN
Editor's note: Russell A. Berman is the 2011 President of the Modern Language Association and professor of Comparative Literature and German Studies at Stanford University.
At college, students face a dizzying array of possible subjects to study. Suddenly you have the freedom to decide on your classes. The range of topics can be exhilarating, but with the freedom of choice quickly comes the need to make selections. Where do you want to focus? What electives do you want to explore? What skills do you want to build during your college years? It is important to plan your college learning thoughtfully by setting some goals and pursuing them consistently.
One of the best choices you can make when planning your college years is the decision to learn a foreign language, whatever your major. Learning another language will open the door to another culture and enhance your career opportunities in the increasingly global economy. Having strong skills in another language may give you an edge when applying for a job. That unique ability will set you apart from other applicants and show a potential employer that you have demonstrated long-term discipline in acquiring specialized knowledge.
Studying a language will also build your overall language abilities—in English too—and strengthen your skills in interpretation and understanding. Learning the grammar of another language is an important way to get a better handle on grammar in general. Expanding your foreign language vocabulary helps you think about words and their meanings in complex ways. The new language deepens your capacity to communicate and to understand the challenges of all cross-cultural relations. As countries become every more interconnected, the ability to engage in cross-cultural communication will grow ever more important.

Knowledge of another language can pave the way for advanced study in a wide range of fields and give you a chance to build the kinds of expertise that someone without those language abilities would not be able to master. Interested in health care delivery? Spanish may be very useful when treating Spanish-speaking patients. Curious about African history? You better learn French to study the key sources.  Intrigued by European politics?  You could be following today's news in the German press. All in all, studying a foreign language strengthens your intellectual profile and will make you more competitive in whatever career you pursue.
Which language should you study? Any that you want. Some college students build on the language they started in high school: you've got a head start.  Other students begin a new language in college, perhaps one that was not even offered in their high school. The three most frequently studied languages in the U.S. are Spanish, French and German. The fourth is American Sign Language. Enrollments in other languages, such as Chinese (Mandarin) and Arabic, are growing rapidly, reflecting changing economic and political interests. Students who are heritage speakers—who are familiar with a language from their home environment—can opt to take classes in that language to turn their informal knowledge of the language into a skill they can use in a professional context. Do your parents speak another language because they immigrated from another country? You may want to learn that language to explore your family history.
Given the advantages of language study, it's no surprise that language classes are in high demand. The Modern Language Association tracks college course enrollments in a triennial survey and has found that enrollment in all of the top ten languages studied has been increasing. Because language learning takes place best in small settings, language classes generally have a good student-teacher ratio and allow for active learning for all participants. Learning a language with other students can build a community of friends with shared goals. In colleges and universities, language classes often provide a haven for intense, personal learning, a welcome alternative to large anonymous lectures. Studying a language is a smart choice.
The MLA's interactive language map offers a look at the many different languages spoken in the U.S.
The opinions expressed in this commentary are solely those of Russell Berman.