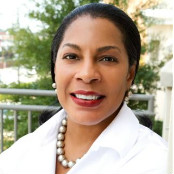 by Vicki Crawford, Special to CNN
Editor's Note:  Vicki Crawford  holds a Ph.D. from Emory University in American Studies, concentrating in 20th century African-American studies.  Crawford is the director of the Office of the Morehouse College Martin Luther King, Jr. Collection, where she is developing campus-based programming in support of the collection.
As we approach the 26th annual Martin Luther King, Jr. observance and reflect upon the recent opening and dedication of a national memorial in King's honor, we should consider how we might engage a living legacy of the human rights leader that brings us closer to the democratic vision he so passionately embraced.  A first step is to commit ourselves to teaching and learning about the civil rights movement, one of the most transformative democratic freedom struggles of modern times. Often, in  schools and colleges around the nation,  the movement is reduced to a few days of study and over-emphasis on a master narrative that is simplistic in its failure to interrogate the  many complexities and nuanced interactions among its leaders, participants and organizations.  A recent study revealed that American students have very limited knowledge of this significant period in the nation's history which continues to impact events around the globe.
Students may recognize King's "I have a Dream Speech" and know about Rosa Parks' refusal to give up her seat on a Montgomery bus, but few would recognize King's important sermons and speeches delivered during the later years of his life. Would they comprehend King's courageous stand against the Vietnam War? What about his incisive critique of economic disparities which led him to rally to the cause of sanitation workers in Memphis, Tennessee?  As educators, we have a responsibility to connect young people to our past; we must give them  knowledge, understanding and appreciation for  the  triumphs and failures of this period in American history. We should teach the movement with emphasis on both leaders and followers, and include the often neglected, but indispensible contributions of women. Also, we should point out how children and young people were pivotal to societal change, especially college students and others who were active in the Student Nonviolent Coordinating Committee.

We honor Dr. King best when we commit to education for social change. As educators, we should initiate a national conversation on teaching and learning civil rights history that would enable us to address the commonalities and differences between the movement of the '50s and '60s and today's global struggles for democracy. To be sure, this conversation would help us in our quest to engage students in deep thinking about what King called the triple evils of poverty, racism and militarism.
At Morehouse College, Dr. King's alma mater, we advance the teachings and nonviolent philosophy of Dr. King through a number of curricular and co-curricular initiatives. As custodian to more than 13,000 original documents from King's personal library, we provide a wealth of opportunities for students to engage civil rights history, in general, and learn about Dr. King, more specifically. Our partnership with middle and secondary schools continues to grow, while our summer institute provides an opportunity to reach the next generation of future leaders. Education for the 21st century must equip students to embrace the "challenge of change." Teaching and learning about the most transformative movement in the nation's modern era is a powerful tool to be resourced.
The opinions expressed in this commentary are solely those of Vicki Crawford.