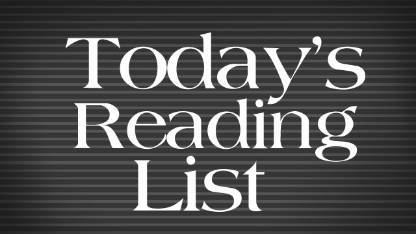 Here's what the editors of Schools of Thought are reading today:
SFGate: Stressful AP courses – a push for a cap
Advanced Placement courses offer high school students the opportunity to engage in college-level work. Some San Francisco educators are debating whether students are being overworked, and that limits need to be placed on the number of AP classes a student can take.
Huffington Post: Parents Outraged Over School 'Scream Rooms' At Farm Hill Elementary School In Connecticut
Children in a Connecticut elementary school are put in isolated rooms to help them calm down. Parents argue that the rooms don't help. The school district says it has reviewed the practice and plans to announce an action plan today.
U.S. News: Survey: M.B.A.'s Face Strong Job Market
A new survey finds that some employers are planning to hire more business school graduates in 2012. Skeptics are concerned that the group that conducted the survey also develops the Graduate Management Admission Test (GMAT).
The Palm Beach Post News: Two years after earthquake, Haiti refugees in PB County schools still shaken
Palm Beach County School District took in more than 650 Haitian refugees after the earthquake of 2010. Some of the students wish to return to family and friends, while others still experience nightmares from the day the earth shook.
MySA: Students weigh in on bond-funded renovations
Some San Antonio, Texas high school students interested in architecture give local firms advice on how to renovate schools.