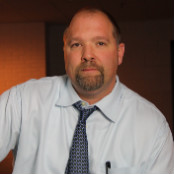 by Greg Green, Special to CNN
Editor's note:  Greg Green is the principal at Clintondale High School in Clinton Township, Michigan.
I'm a principal at Clintondale High, a financially challenged school near Detroit. I'm in charge of doing my best to make sure that Clintondale students get the best education possible when they walk through our doors.
There are constant hurdles to making this happen. We are a school of choice, so not all students come in with the same skill levels in reading, math, science or other subjects. Almost 75% of our students receive free or reduced-price lunch because of today's economic climate, and a large part of our student population commutes from Detroit, which often times takes an hour or longer, especially if the bus is late.
Every year, our failure rates have been through the roof.  The students weren't paying attention, they weren't doing their homework, they were being disruptive, or they weren't coming to school at all. Sadly, these issues are not that uncommon, particularly in this economic climate, where the percentage of students who fall into the poverty category is increasing by the day.
It's no surprise that these issues are happening in our schools. Everyone from politicians to parents admit that our educational system isn't working, and we're all screaming for change.  But no one gives advice on what changes are needed to improve education. The time has come to realize that the problem isn't simply lack of effort or money, but the misalignment of our school structure.
To watch this happen every day, where it is your responsibility to try to provide the very best you can for the students, is beyond frustrating. It's heartbreaking.
FULL POST