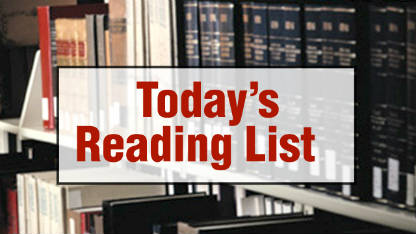 Here's what the editors of Schools of Thought are reading today:
Detroit Free Press: At-risk youths who make it to college face obstacles
There are big challenges in front of high-risk students who get to colleges. Research shows that only 16% of students whose family incomes are under $30,000 graduate in six years.
The Baltimore Sun: State's student homeless population doubles
The number of homeless students in Maryland has more than doubled over the past five years.  One homeless advocate says that school is the most stable environment for these kids.
ASCD: Educational Leadership: The Resourceful School: How you're doing more with less
Teachers and administrators share ideas for making the most of resources during tough times.
Chicago Tribune: CPS to enact new policies on allergies, diabetes, asthma management
Chicago Public Schools plans to stock EpiPens and authorize school officials to give a shot to any student suffering a severe allergic reaction.
AZCentral.com: Arizona high schools may soon offer Bible classes
Legislation proposed by one state lawmaker would make Arizona the 6th state to offer high school elective classes on the Bible.