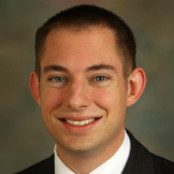 By Andrew Campanella, Special to CNN
Editor's note: Andrew Campanella is the vice president of public affairs for National School Choice Week. He is the former national director of communications at the American Federation for Children, the school choice movement's largest lobbying and political organization, and was also a senior adviser for the federation's nonprofit affiliate, the Alliance for School Choice.
For a moment, try to envision an America where, regardless of how much money you make or where you live, the government empowered you - even encouraged you - to send your children to better schools.
I'm talking about schools that inspire your children, challenge them to excel, and encourage them to dream big and plan for their futures, all while teaching them to love learning.
Sounds impossible. Sounds impractical. Sounds expensive.
But it isn't.
It's called school choice, and it's the notion that across the country, families should be empowered to choose the best educational environments for their children - public schools, public charter schools, private schools, virtual schools and even home schooling.
Millions of Americans now agree that we must abandon archaic central planning that told us that if you live in one ZIP code, you can choose only one public school. Choice has become a centerpiece of American life, so why shouldn't it extend to education?
FULL POST