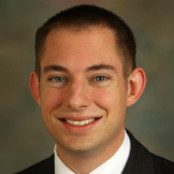 By Andrew Campanella, Special to CNN
Editor's note: Andrew Campanella is the vice president of public affairs for National School Choice Week. He is the former national director of communications at the American Federation for Children, the school choice movement's largest lobbying and political organization, and was also a senior adviser for the federation's nonprofit affiliate, the Alliance for School Choice.
For a moment, try to envision an America where, regardless of how much money you make or where you live, the government empowered you - even encouraged you - to send your children to better schools.
I'm talking about schools that inspire your children, challenge them to excel, and encourage them to dream big and plan for their futures, all while teaching them to love learning.
Sounds impossible. Sounds impractical. Sounds expensive.
But it isn't.
It's called school choice, and it's the notion that across the country, families should be empowered to choose the best educational environments for their children - public schools, public charter schools, private schools, virtual schools and even home schooling.
Millions of Americans now agree that we must abandon archaic central planning that told us that if you live in one ZIP code, you can choose only one public school. Choice has become a centerpiece of American life, so why shouldn't it extend to education?

States across the country are experimenting with the philosophy of open access for parents and kids to different educational environments, and the successes are stunning. In Washington, D.C., students participating in a private scholarship program are graduating at a rate that is at least 20 points higher than their public school peers. In Milwaukee, students participating in the nation's longest-running voucher program are graduating at a rate that is 18% higher than children in traditional public schools. And in New Orleans, parental satisfaction with a new school choice program is over 90%.
People love school choice - and children benefit from it - because it brings together parents, students, community leaders and teachers in a common purpose. Teachers, especially, are the unsung heroes of the school choice movement. Without tens of thousands of teachers creating public charter schools, opening new private schools, promoting the benefits of virtual schooling and blended learning, and demanding reforms to traditional public schools, school choice wouldn't exist.
In short: School choice, in all of its many forms, works. And during National School Choice Week (January 22-28, 2012), tens of thousands of citizens from across the country will celebrate these successes. Hundreds of events, planned by hundreds of different organizations, will kick off, collectively forming the largest celebration of education reform in American history.
It's something you owe to yourself, your kids and your community to check out.
Why? Because in addition to the celebration, citizens from across political and ideological spectrums will also demand access to better educational options for their families. That's the point of National School Choice Week: to celebrate the success of the roughly 4 million children who benefit from different forms of school choice while acknowledging that 4 million children is just a small fraction of school-aged kids in our nation who need better options, right now.
Why? Because an American child drops out of school every 26 seconds. That's 1.2 million dropouts every year. When it comes to comparing the performance of American children with their peers in other countries, American students are outpaced by kids in 24 countries in math and are ranked 14th in reading.
School choice isn't just an ideal. It's essential to the future of American competitiveness. It's key to the growth and redevelopment of underserved communities. And it's the path to long-term economic growth and job creation.
Everyone who participates in National School Choice Week understands this and knows that the stakes are high. School choice offers a bright, inspirational ray of hope, one that America cannot pass up at this pivotal point in our history.
The opinions expressed in this commentary are solely those of Andrew Campanella.