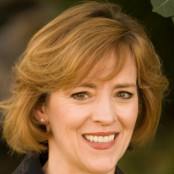 by Marsali Hancock, Special to CNN
Editor's note: Marsali Hancock is president of the Internet Keep Safe Coalition . She speaks nationally and internationally on digital citizenship issues, including safety, security and ethics.  She holds a Bachelor of Fine Arts degree from Brigham Young University.
With students back from the holidays, many new digital devices are in the halls at school. Research from Flurry shows that 6.8 million Android and iOS devices were activated on Christmas Day alone, along with 242 million apps downloaded. Teens wielding new iPads, smartphones and e-readers are discovering the ins and outs of being connected full-time.
With all that holiday surprise in the digital world, schools will need a "no surprises" approach to managing connected devices on and off campus. Educating healthy, resilient digital citizens won't happen by accident. As educators, we have to be proactive and work with parents to create a culture where good online behavior is the norm.
Here are four surprises you'll want to avoid:
Surprise 1: Why is the network slow?
Check the security of your wireless network. You don't want a kid with a new iPad to suck up your bandwidth by streaming movies (or worse) on your wireless network. Check with your network administrator to verify that the network is secure. Ask for a log that shows usage. Most importantly, use a network key or passcode that will be difficult to hack.
Surprise 2: Why is Facebook upsetting my classroom? What do you mean, new laws?
More devices mean more opportunity for digital drama. Harassment or abuse through digital communications, even when it's off campus, can materially affect your school climate and interfere with students' ability to learn.
FULL POST