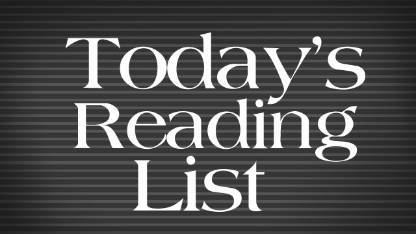 Here's what the editors of Schools of Thought are reading today:
WAVY: Hundreds of VB teachers face layoffs
In order to cover Virginia Beach school district's $40 million deficit, 640 teachers received notices that they might not have a job next year. Most of the cuts will come from teachers who are in their first through third year of teaching.
NPR: Kids Have A Say In Louisville's School Lunch Menu
New federal school lunch guidelines are aimed at reducing fats and increasing fruits. The district worried that students wouldn't like the new foods, so they formed a student committee that performs taste tests.
U.S. News: What Does a College Budget Look Like?
A mother and daughter examine the daughter's college budget from two different perspectives. in her case, less than half of the money went towards tuition.
SacBee.com: Loomis kids give ailing principal a literacy lift
Principal Rick Judd hopes to return to his school soon after his cancer treatment is complete. Judd had implemented an independent reading program where students pick their own books. Now, the kids are reading to keep him going.