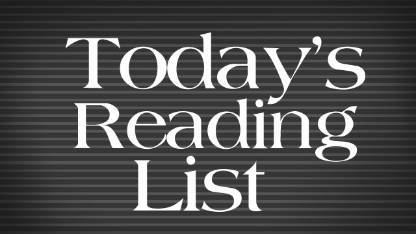 Here's what the editors of Schools of Thought are reading today:
The Gazette: Public schools turning to private financial sources
When Iowa's budget gap left schools scrambling to offer art, music and gym classes, school officials sought private donations to fill the gaps. Nationwide, some fear that private donations may blur the definition of public and private schools when funding comes with mandates to change education policies .
National Council on Teacher Quality: Helicopter parenting gets new meaning in New Hampshire
A new New Hampshire law will allow parents to object to almost anything their children are taught, and request alternatives. Tom Byrne argues that teachers' political views shouldn't be expressed in the classroom, and neither should parents'.
FOX16.com: Bill Clinton pushes A+ programs
Former President Bill Clinton is pushing the A+ program for Little Rock's students. The program uses hands-on projects to meld art with science.
WSBTV: Community to rally over Gainesville valedictorian battle
Cody Stephens could be Gainesville High School's first black valedictorian. His community plans to rally because school officials announced that Stephens and another student would share the honor.
University of Kentucky.com: Kentucky's plan to privatize housing raises some questions
The University of Kentucky says that getting out of the business of housing its students will allow it to focus on instruction. Critics raise the question that if UK wasn't making money collecting room and board, how will a private enterprise be able to do it?