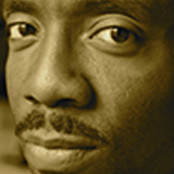 By Lester Spence, Special to CNN
Editor's Note: Lester K. Spence is an Assistant Professor of Political Science and Africana Studies at Johns Hopkins University. His first book Stare in the Darkness: The Limits of Hip-hop and Black Politics was published in June 2011, and was one of the first books to empirically examine the political effect of hip-hop on black communities.
While in my office, preparing for the new semester, I had the opportunity to watch the president's speech on college affordability delivered at the University of Michigan. I was interested in the speech in part because I am a political scientist, in part because I am a college professor, and in part because I am an alumnus of the University of Michigan.
But most importantly I was interested in the speech because my oldest daughter will be leaving for college in just seven short months. And although being a Johns Hopkins college professor has its benefits (Hopkins gives a generous tuition benefit applicable to any college in the nation) I still worry about my daughter and her four younger brothers and sisters. In his speech President Obama focused on three components designed to ease the burden of middle-class families—reducing interest on college student loans, maintaining the tuition tax credit, and creating incentives to make universities lower their costs.
Now I understand for some politics is the art of the possible. He proposes these things knowing that as hard as it will be to pass them legislatively, these things are at least possible to get past both houses of Congress. (It isn't likely, particularly during an election year, but it's possible.)
But for me, politics isn't just about the art of the possible—about what we can pass in the here and now. Politics is about expanding and extending that art, about pushing the borders to create space for even more change in the future.
How can we do that here?
FULL POST