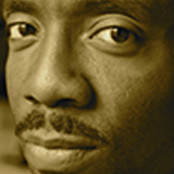 By Lester Spence, Special to CNN
Editor's Note: Lester K. Spence is an Assistant Professor of Political Science and Africana Studies at Johns Hopkins University. His first book Stare in the Darkness: The Limits of Hip-hop and Black Politics was published in June 2011, and was one of the first books to empirically examine the political effect of hip-hop on black communities.
While in my office, preparing for the new semester, I had the opportunity to watch the president's speech on college affordability delivered at the University of Michigan. I was interested in the speech in part because I am a political scientist, in part because I am a college professor, and in part because I am an alumnus of the University of Michigan.
But most importantly I was interested in the speech because my oldest daughter will be leaving for college in just seven short months. And although being a Johns Hopkins college professor has its benefits (Hopkins gives a generous tuition benefit applicable to any college in the nation) I still worry about my daughter and her four younger brothers and sisters. In his speech President Obama focused on three components designed to ease the burden of middle-class families—reducing interest on college student loans, maintaining the tuition tax credit, and creating incentives to make universities lower their costs.
Now I understand for some politics is the art of the possible. He proposes these things knowing that as hard as it will be to pass them legislatively, these things are at least possible to get past both houses of Congress. (It isn't likely, particularly during an election year, but it's possible.)
But for me, politics isn't just about the art of the possible—about what we can pass in the here and now. Politics is about expanding and extending that art, about pushing the borders to create space for even more change in the future.
How can we do that here?

What if, instead of proposing policies geared towards individual middle-class tax-payers that revolved around the assumption that higher education was an individual's responsibility, the president instead proposed policies geared towards embedding higher education as an individual right. What if, instead of getting a tax write-off after you've already paid your son/daughter's tuition, you instead didn't have to worry about education because the government would pay for it?
It's socialism!
It's too expensive!
I want to take the socialism critique first. The reality is that even here we routinely spend a significant amount of our government's resources on subsidies, on what tea party supporters might call "socialist policies." For instance, in 2009 the government spent almost $86 billion on home ownership subsidies in the form of the mortgage interest deduction, subsidizing the home purchases of almost 35 million citizens. In 2010 the government spent almost $104 billion.
Furthermore, as the president noted in the State of the Union address, the federal government routinely spends billions of dollars in corporate subsidies, helping them research and develop new products, helping them build new plants, helping them train new workers. If we wouldn't think of these policies as socialist, why should we necessarily consider a policy to pay for college tuition socialist?
The second critique is a bit more thoughtful. If tuition and fees are too expensive for parents, wouldn't placing this burden on the government be exorbitantly expensive, too expensive to even consider?
As of 2004 it would have cost approximately $30 billion to pay for the tuition and fees of everyone currently attending a public college, whether that college be four-year like the University of Michigan, or two-year, like neighboring Washtenaw Community College. Even if we double that figure now due to inflation, we're still talking about spending less money on college tuition for every student able to get into college, than we routinely do to subsidize home purchases.
Such a policy for me is a no-brainer. It significantly reduces the financial burden on parents and on students. No longer would a father and mother have to consider taking a second mortgage on their home or perhaps a second job to put their child through school. No longer would three college roommates have to have eight jobs between them (as my roommates and myself did in 1990). President Obama didn't mention working class or poor parents at all - no longer would college be out of reach for much of the 99%.
This policy is politically impossible in the current climate.
But then again, so was Social Security at one point. So was the GI Bill.
So was the Civil Rights Act.
If we can't even talk about such a policy as a possibility aloud now, then when?
The opinions expressed in this commentary are solely those of Lester Spence.