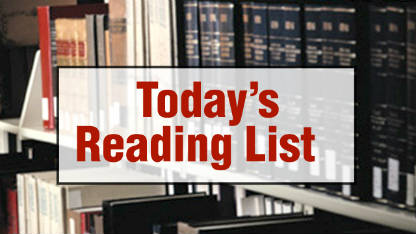 Here's what the editors of Schools of Thought are reading today:
KFYR-TV: Audit Reveals Trouble at DSU
An internal audit of Dickinson State University's special international program revealed problems involving more than 90% of its foreign students. More than 500 international students received diplomas or certificates that are now considered invalid.
NY Times: Education Gap Grows Between Rich and Poor, Studies Say
A Stanford sociologist's study suggests that while the achievement gap between black and white students is narrowing, the gap between poor and rich students is widening. One possible reason: in the last several decades, the gap between what poor families spend on their children and what rich families spend has almost doubled.
AL.COM: Alabama immigration law has hurt children and teaching, educators tell conference
At a forum on Alabama's new immigration law, principals express fears that many students have fled the state, while those who remain may experience harassment.
WSBTV: Cobb Co. student suspended after being attacked at school
A Georgia teen's mother says she notified school officials when her daughter was threatened online. When the girl was attacked, she defended herself, and both students were suspended for ten days under the district's "zero tolerance" policy.