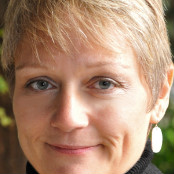 By Regina Brewer, Special to CNN
Editor's Note:  Atlanta Public Schools (APS) is undergoing a system-wide redistricting, its first since 2003.  Though this is a local story, it's a familiar one among  communities and school districts throughout the United States.  At issue is how to balance the needs  of the community and its students, parents and teachers with the realities of overcrowded and undercrowded schools.  Regina Brewer, her husband and three children live in the Inman Park community of Atlanta, where she serves as the president of the neighborhood association.  Her children attend Mary Lin Elementary.
"Mommy, I don't care where I go to school.  Just stay home." This is what my 9-year-old daughter said to me as I was leaving to go to yet another meeting dealing with the current Atlanta Public School rezoning initiative.  What do I say to this?  How do I explain why so many parents are angry, why yards signs declaring "Keep our Schools Together" have popped up like mushrooms all over nearby neighborhoods, and why their friends are now fleeing the school system for nearby private schools to avoid the uncertainty?  My children are less concerned about where they will go to school than they are with my constant absences.  They are resentful of the numerous calls and bewildered at the number of meetings that are held in my kitchen, which one friend has christened "The War Room."  Many of my friends' children are scared because they have read the yard signs and their parents are so frantic.  I'm just tired.  Tired of the endless meetings, tired of the conspiracy theories (real and imagined), and so tired of trying to mathematically figure out how many children can fit in the school and who stays and who has to go.  It truly feels like a lose/lose situation.
We love our neighborhood schools.  We have spent so many hours in them, donating time and money to make our schools a wonderful learning environment for our children.  They represent our neighborhoods and connect us and our communities in meaningful ways.  To be told that we may not be able to attend this school that we love is somewhat like being evicted from your house.  But we love that house, what do you mean we can't live there?  Some parents argue that it's about high-performing versus low-performing schools.  I just read the test scores of all the APS schools in the latest Education Section of the Atlanta Business Chronicle.  Sure, there were many high-scoring schools, but the scores of "low-performing schools" were not dreadful.  Most of the elementary schools had test scores in the high 80s to high 90s.  Some parents argue that it is about the building or its location.  Many APS schools were designed during the modern movement, when design overrode the need for light and air.  We can't imagine our children being able to learn in this kind of environment or being safe in a school on a busy road or near a crime-ridden gas station.  Some parents argue that the school population is filled with children from tough (read "poor") neighborhoods and that they will not be among their peers.

The reality is that we just want our children to be happy, make friends and be joyful in their learning.  No one can guarantee this will be true if our children have to go to a new school.  The uncertainty is eroding school morale, destroying neighborhood alliances and bringing out the worst in people.  Of the numerous school-related blogs, one has been filled with horrendous vitriol that made us ashamed and sad the world is seeing our communities at their absolute worst.  This rezoning has begun to redefine us, and not necessarily for the better.
There are hints of the light at the end of the tunnel.  When APS delivered the two new options, the picture became much clearer.  Many people have finally understood that status quo is not an option.  I'm now seeing that same blog filled with creative solutions, a willingness to collaborate, and those who continue to spew their venom are chastised by parents who want to work this out.  Will it be enough?  Is there enough time to come up with solutions and will APS even consider them?  I have to admit, that is what really terrifies me.
What if we come up with a solution in which everyone (or at least most everyone) wins and APS will not or cannot support it because of bureaucratic red tape or, more realistically, insufficient funding.  How do parents accept that?  And what if the worst possible scenario occurs for each school community?  What will parents do?  Will they abandon APS for private schools or transfer to charter schools in nearby communities?  Will those who make the transition to their new school embrace it or tolerate it?
The final decision will be made in April and then finally we'll have resolution for better or for worse.  I hope that our communities, our schools, and APS survive this storm and come out a better, stronger, school-wide community.  In the meantime, I will continue to go to the meetings and hope that my children learn something positive from this situation.  I hope we all do. I hear stories on public radio about these same issues happening in cities like Detroit and Kansas City, where the economy has emptied schools and the school coffers.  All over the country, communities are struggling with these enormous concerns and attending endless meetings.  We are in this together and hopefully we will make our schools a better place for all the children.
The opinions expressed in this commentary are solely those of Regina Brewer.