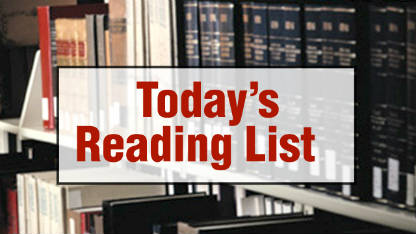 Here's what the editors of Schools of Thought are reading today:
Education Week: New Mexico Granted NCLB Waiver, Federal Officials Say
New Mexico becomes the 11th state to be awarded its NCLB waiver, less than a week after being denied in the first round of applications.
NYTimes.com Schoolbook: City Gives $5.7 Million to Principals in Bonuses
New York City's Department of Education awarded bonuses totaling nearly $6 million to principals and assistant principals last year based on their students' academic performance.
GOOD Education: Can Student Startups Solve the Education Crisis? 
The U.S. Department of Education is launching the National Education Startup Challenge in search of both for-profit and non-profit ideas from education's "customers" - students themselves.
WABI: Good Will-Hinckley Using Solar Energy 
A Maine school is hoping that solar energy will help it devote funds from power to academics.
KQED Mind/shift: College students embrace meme madness 
"Meme Madness" has invaded social media on college campuses throughout the U.S. and Canada.