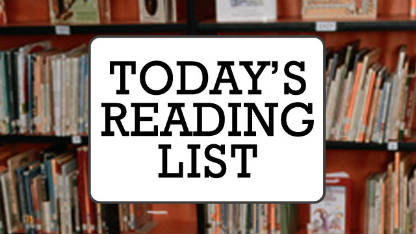 Here's what the editors of Schools of Thought are reading today:
Education Week: Study: Common Standards Will Not Affect Student Achievement
A new study by the Brookings Institution states that there is "not much of a connection" between even the toughest of standards and student achievement.
JSOnline: Report suggests schools improve after some students leave
A study found that after a significant number of students leave a school under Wisconsin's open enrollment program the school tended to see an increase in test scores the following year.
The TimesHerald.com: Struggles test homeless kids
Homeless students face challenges both in and out of the classroom, say workers at one Michigan shelter.
The News-Gazette: High schools add to reading lists
Illinois English teachers require some of the same books you'll find on anyone's reading list, but they're also allowing students to choose books that interest them.
OrlandoSentinel: Lake-Sumter Community College told that it can't bar young students
Lake-Sumter Community College settled an age-discrimination lawsuit, and must enroll a 12-year-old home schooled girl who has above-average scores on college placement exams.