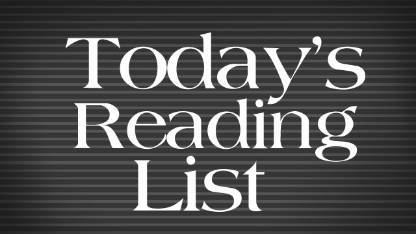 Here's what the editors of Schools of Thought are reading today:
NPR: What's Behind The Rise Of College Tuition?
As tuition around the country rises, many prospective college students are questioning whether what used to be an affordable investment is now worth the financial burden.
Schooled in Sports: Arne Duncan, Education Media Develop Case of Linsanity, Too
While Jeremy Lin is helping the New York Knicks win games on the basketball court, some people are hoping that the Harvard-educated basketball phenom can be a role model for kids in the classroom.
Denverpost.com: Denver turnaround schools show "unreal" improvement in students' math scores
The Denver Summit Schools Network consists of 11 new and turnaround schools. Students in the turnaround schools receive two hours of math instruction and tutorials per day and recent test scores show marked improvement in the subject.
News 13: New dress code in the works for Volusia teachers
A Florida school district and the local teacher's union are in agreement over one issue – the district needs a dress code for faculty members.
TBO.com: New program has kids help kids with social pressures
Students in the "I Care About Me" program attend group sessions that work towards raising their self-esteem.