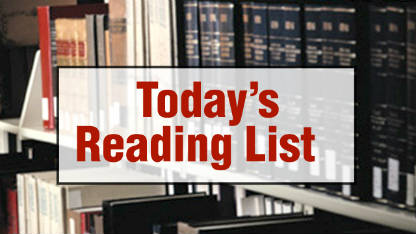 Here's what the editors of Schools of Thought are reading today:
U.S. Department of Education: Putting the "E" in STEM during National Engineering Week
Secretary of Education Arne Duncan visited the launch of the new public-private partnership 100Kin10. The initiative looks to recruit 100,000 STEM teachers over the next 10 years.
The Educated Reporter: Will Raising School Attendance Age Lower Dropout Rate?
Although President Obama wants states to mandate that students stay in school until they are 18, many districts have trouble getting students who are already required to be there to actually show up.
Edutopia.org: Lights, Camera…Engagement! Three Great Tools for Classroom Video
Ron Peck offers three different ways to use video that will make social studies more engaging and student-centered.
Education News: More, Diverse Families Opt for Homeschooling in New Jersey
Across the state of New Jersey, more families are joining networks for socializing and sports as they homeschool their kids.
U.S. News: How and Why to Get an On-Campus Job
The authors offer some reasons for and advantages of working for the college you attend.