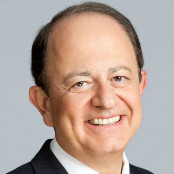 By C.L. Max Nikias, Special to CNN
Editor's Note: C. L. Max Nikias has been president of the University of Southern California since 2010. He is internationally recognized for pioneering research in digital media systems and biomedicine. He is a member of the National Academy of Engineering.
America's research universities have been franchising their campuses overseas, in an effort to reach students in emerging markets that seem to promise an academic gold rush. These universities would better serve the national interest by revaluing the benefits of recruiting the best of the rest of the world to the United States.
The United States' 50 best research universities have emerged as the American asset that other nations most envy. So it was only a matter of time before other nations would begin to encourage these universities to franchise the college undergraduate experience internationally, in the manner that corporations franchise their operations and products.
Yet the "brain gain" that has resulted from funneling top international students to American campuses has been a key reason the United States has kept its economic and technological primacy in recent decades. A Gallup study found that America's surprising economic growth over the past quarter-century could be traced back to some 1,000 key innovators, entrepreneurs, rainmakers, mentors and creative geniuses - some 60% of whom were foreign-born persons educated on American campuses.
And universities that ambitiously franchise campuses overseas assume a host of risks that may be unrelated to their original mission. Following the recent economic downturn, some American higher-education franchisers have begun to run into financial obstacles, in some cases shutting down without granting a single diploma. This poses lasting reputational and fiduciary risks to the franchiser.

Businesses are accustomed to risk-taking, and any good American university does well to reflect some of that entrepreneurialism. But universities also will have to learn where to draw the line, especially as they consider partnerships with international businesses and governments.
My own university has made an intentional effort to become home to some 8,000 international students - a larger number than at any other university, and constituting nearly a quarter of the overall student population.    Representing 115 different nations, they serve as a microcosm of the world that today's student must be equipped to navigate. Such global diversity offers a meaningful learning laboratory not just for domestic students, but for international students who otherwise might be tempted to attend a relatively insulated American franchise in their home nation.
And while a McDonald's, Starbucks or Kentucky Fried Chicken may taste the same in San Francisco and Singapore, the ethos and the educational culture of an American research university are not so easily exported.
A great American university campus represents a distinct physical, social and cultural environment, one which we take for granted. Freedom of intellectual inquiry and freedom of expression, diversity of perspective and gender equality, for instance, are non-negotiable core academic values that shape the institution's activities. And much of the institution's educational value derives from a carefully developed blend of curriculum choices, academic options, outside-the-classroom learning and social experiences and even old-fashioned school spirit—a distinct blend that cannot be replicated in some contexts.
It is also essential to consider the differences between the undergraduate-level experience and the graduate-level experience. Between the ages of 17 and 22, young adults pass through a particularly crucial corridor of transformation. It is in this corridor of transformation that much of their identity and many of their lifelong affiliations are formed. Face-to-face intellectual and creative encounters, inside and outside the classroom, make the most profound impression.
This immersive, undergraduate approach is performed best on American research university campuses, and it is a model that is distinctively American, cannot be easily replicated elsewhere, and should be defended vigorously against dilution.
However, while the best undergraduate education demands 24/7 immersion in a broad, interdependent academic community and in a specific academic culture, a graduate program can be exported more easily, because such students can work relatively independently from anywhere on the planet, as they learn new skills and move from obsolete industries to new ones.
Master's degrees, professional degrees and executive and continuing education and lifelong learning programs can more easily be established overseas than can undergraduate programs. This is especially true for online graduate-level education, which represents a promising avenue for the global expansion of American higher education.
In all cases, we must acknowledge that the experience on an American campus cannot be cloned overseas. Some vital aspect of the educational and scholarly environment will be different, in some cultures more than others. What portion of the home university's brand would still endure? How much of the home university's character would a franchised diploma hold? These are questions that have been largely unexplored to this point.
American higher education must indeed globalize, but a grand discussion must ensue about how to do so without losing its character, or its unique ability to serve the nation's long-term interests.
The opinions expressed in this commentary are solely those of C.L. Max Nikias