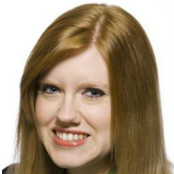 By Lindsey Burke, Special to CNN
Editor's Note: Lindsey M. Burke is senior policy analyst in Domestic Policy Studies at The Heritage Foundation.
For more than a year now, Congress has been holding hearings about No Child Left Behind, garnering input about the federal role in education and its impact on local schools, and deliberating about how to re-write the 600-page law. In other words, Congress has been engaging in a thoughtful process about how to reform federal education policy.
Earlier this month, President Obama effectively told Congress that time was up, announcing that his administration would begin issuing NCLB waivers to states. In his announcement at the Department of Education (an appropriate location, considering the authority just vested in the agency), President Obama announced that Colorado, Georgia, Florida, Indiana, Kentucky, Massachusetts, Minnesota, New Jersey, Oklahoma and Tennessee will receive the first round of waivers.
Nearly everyone agrees that No Child Left Behind is broken. But President Obama has decided to circumvent Congress and issue waivers to states that agree to his administration's preferred education policies – a move that will not provide genuine relief to states and schools. The waivers are conditions-based, and states will only have access to the "relief" they offer if they agree to reforms such as adopting common standards and tests – a huge step toward nationalizing curriculum. So while states might feel some temporary relief from NCLB as a result of the waivers, they'll be binding their hands in the long run by ceding more control to Washington.
FULL POST