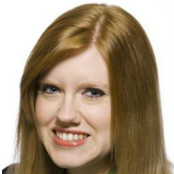 By Lindsey Burke, Special to CNN
Editor's Note: Lindsey M. Burke is senior policy analyst in Domestic Policy Studies at The Heritage Foundation.
For more than a year now, Congress has been holding hearings about No Child Left Behind, garnering input about the federal role in education and its impact on local schools, and deliberating about how to re-write the 600-page law. In other words, Congress has been engaging in a thoughtful process about how to reform federal education policy.
Earlier this month, President Obama effectively told Congress that time was up, announcing that his administration would begin issuing NCLB waivers to states. In his announcement at the Department of Education (an appropriate location, considering the authority just vested in the agency), President Obama announced that Colorado, Georgia, Florida, Indiana, Kentucky, Massachusetts, Minnesota, New Jersey, Oklahoma and Tennessee will receive the first round of waivers.
Nearly everyone agrees that No Child Left Behind is broken. But President Obama has decided to circumvent Congress and issue waivers to states that agree to his administration's preferred education policies – a move that will not provide genuine relief to states and schools. The waivers are conditions-based, and states will only have access to the "relief" they offer if they agree to reforms such as adopting common standards and tests – a huge step toward nationalizing curriculum. So while states might feel some temporary relief from NCLB as a result of the waivers, they'll be binding their hands in the long run by ceding more control to Washington.

President Obama discussed the standards issue in his State of the Union address. He made it sound so easy and inconsequential, like something a timeshare company might say: "For less than 1% of what our nation spends on education …" But instead of ending with … "you too can own a little piece of Boca Raton," the president went on to say that he had "convinced nearly every state in the country to raise their standards for teachers and learning."
"Convinced" is an interesting choice of words. The Obama administration is convincing states to adopt his preferred policies by offering waivers for a law that everyone agrees is flawed. He convinced many states to adopt national standards and tests by dangling $4.35 billion in Race to the Top money in front of them during a time when state budgets were tight.
In fact, the Pioneer Institute in Massachusetts has a new report that suggests the Department of Education is exceeding its statutory boundaries by issuing the strings-attached waivers, particularly as they pertain to standards and assessments.
"The Department has designed a system of discretionary grants and conditional waivers that effectively herds states into accepting specific standards and assessments favored by the Department," says Robert Eitel, one of the reports authors. The administration, the authors argue, "has simply paid others to do that which it is forbidden to do."
But even the money the administration has used to bribe states to adopt the standards won't be enough to cover the long-term costs. Pioneer also estimates national standards implementation will cost states some $16 billion – far exceeding any grants awarded through Race to the Top. And during a time of budget shortfalls in states across the country, putting taxpayers on the hook for a standards overhaul of questionable value is the last thing they need.
If the Obama administration were truly interested in providing relief to states from the onerous provisions of No Child Left Behind, it would support congressionally-proposed options that allow states to completely opt out of NCLB, without strings from the White House. But in the meantime, state leaders should reject these conditions-based waivers, and should resist this latest federal overreach.
The opinions expressed in this commentary are solely those of Lindsey Burke.