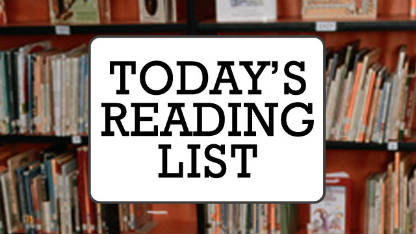 Here's what the editors of Schools of Thought are reading today:
WSBTV: Lawyer: APS made false promises to accused teachers
Last Friday, about 60 of 120 Atlanta public school teachers suspected of cheating on standardized tests were told to resign or be fired. Questions arose about whether quitting could result in leniency from the Georgia's licensing board
U.S. News: School Violence in Decline, Report Shows
A community is still recovering after three students were killed when a gunman opened fire at Chardon High School near Cleveland, Ohio, earlier this week.  But a recent study shows that school-related deaths are at their lowest level since reporting of the statistic began in 1992.
L.A. Times: Spate of arrests shows rise in reporting, not in abuse, police say
Los Angeles police have arrested six teachers in three weeks over allegations of sex crimes. A law experts says an increase in incidents is related to heightened community concerns and increased scrutiny by police.
11Alive: School valedictorian flap officially ends
Gainesville High School senior Cody Stephens will be the school's only valedictorian after another student, whom the school had planned to award as co-valedictorian, declined the honor. Stephens will be Gainesville High's first African-American valedictorian.
KFOR.com: School gets complete makeover
A new middle school is designed with an Oklahoma theme, complete with murals, stream-like artwork on the floors, and a 20-foot waterfall. School officials hope the unique architecture will promote learning in an environment that feels less like a typical institution.