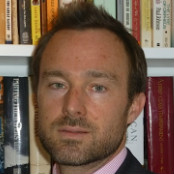 By Sam Chaltain, Special to CNN
Editor's Note: Sam Chaltain  is a Washington, D.C.-based writer and education advocate. He can be found on Twitter at @samchaltain.
With spring training under way, fantasy baseball owners across the country are hard at work readying their draft boards and preparing to select their championship rosters. As they do, I have a modest proposal to make that will simplify the whole process: Let's stop getting weighed down by multiple data points, and start looking at just one number instead – the number of doubles a player hit the previous season.
Too simplistic a way to evaluate something as complex as a player's overall value to your team?  Hogwash. For example, look at last year's stats and you'll see that the Kansas City Royals' Jeff Francoeur smacked almost 50 two-baggers. By contrast, some guy named Albert Pujols hit half as many. By my calculations, then, Francoeur must be twice as good.
Sounds simple enough – unless you know anything about baseball, and which of those two guys is the sure Hall of Famer who just signed a $254 million dollar contract (hint: it isn't Francoeur). In fact, the only thing effective about drafting a fantasy baseball team this way is that it would effectively eliminate you from competition before the season starts. Yet this sort of magical thinking is exactly what's happening in New York City right now, thanks to the city's recent release of its own fantasy rankings based on how the students of 18,000 schoolteachers did on standardized reading and math exams.
FULL POST