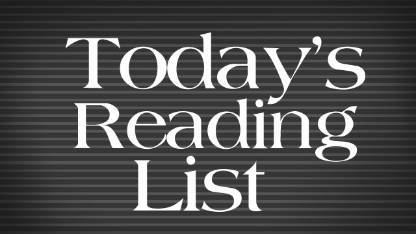 Here's what the editors of Schools of Thought are reading today:
Education News: Las Vegas District Teacher Layoffs Loom, says Superintendent
An unsettled teacher contract and a looming deficit could mean as many as 1000 layoffs of teachers and staff in Clark County Schools.
Fox2 Now: Parent Furious After Watching Middle School Bus Fight Video
At least one parent is furious at what she saw and heard in a video on a school bus ride home for 5th and 6th graders.
CBS Detroit: Free College for All? State Democrats to Unveil Plan
Democratic state lawmakers in Michigan will release a plan to offer free college for those who need it.
Fox 31: Court: Students can carry guns on campus
The Colorado Supreme Court has struck down a gun ban by the Colorado Board of Regents that prevented people with concealed weapons permits from carrying guns on campuses.
Wall Street Journal: Tech Titans Fund Undocumented Students
Some Silicon Valley CEOs are supporting an effort that provides a college education, legal assistance and a possible path to citizenship for undocumented students.