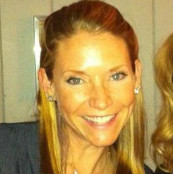 By Megan Allen, Special to CNN
Editor's Note: Megan Allen is a National Board Certified Teacher, 2010 Department of Education/Macy's Teacher of the Year and a finalist for 2010 National Teacher of the Year. She is also a member of the Hillsborough County New Millennium Initiative, an initiative of the Center for Teaching Quality.
As a professional educator and a teacher leader involved in dialogue about effective education reform, one thing is blaringly evident: At the school level, administration makes all the difference in the world.
When you walk through the doors, you can feel it. You observe how the teachers walk with a lilt in their step, you witness it in the priceless faces of the students. But it's left me wondering, why all this talk about teacher evaluation? It seems that a much more efficient first move would be to focus on the administrators. Great administrators have the ability to inspire the faculty to push themselves to greatness, finding time and support to do so. A great administrator can build even stronger teachers, while a not-so-hot administrator can make a staff of amazing teachers wilt.
That being said, I'm placing a want ad for an administrator. I'm currently accepting applications. Please read the requirements below:
FULL POST