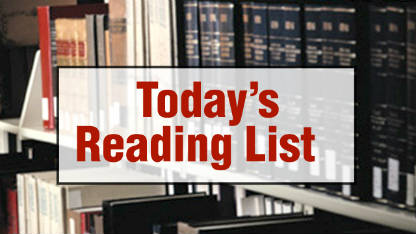 Here's what the editors of Schools of Thought are reading today:
Tampa Bay Times: A weekend interview with Michelle Rhee about parent trigger
The former DC schools chancellor and parent trigger advocate talks about parent empowerment and teacher effectiveness.
EdReach: Teachers: Do you want your kids watching Khan? Or watching YOU?
Author Daniel Rezac argues that "teachers need to step up and take the Khan approach, putting their learning online."
AJC: School lunch controversy: "Pink slime" or "lean, nutritious, safe beef"
The beef industry says treating beef trimmings with ammonia is safe for humans to eat. Critics of the food product say it shouldn't be put in front of children, and have started a petition to ask the USDA to stop using it in the National School Lunch Program.
KRDO.com: Palmer High School Yearbook Diversity Debate
Two students on the yearbook staff at Palmer High say a yearbook page was replaced because it depicted a lesbian couple holding hands. The district says the page was cut from the yearbook because of public displays of affection.
KETV7: Prom Invites Become Creative, Entertaining
Some Omaha-area teens come up with unique ways to ask for a date to the prom.