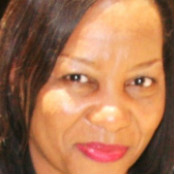 By Joyce Burges, Special to CNN
Editor's Note: Joyce Burges is the co-founder of the National Black Home Educators, an organization that empowers parents to educate their children for excellence. She and her husband, Eric, have been married for 35 years and have five children between the ages of 16 to 35.
It was a rainy afternoon. I was rocking my baby girl by the fire and enjoying a cup of hot chamomile tea. To me, life couldn't get any better than this. Our three older children were in school, "getting a good education." I received a call from my oldest son's school. I was told that my husband and I needed to come to a school meeting. Unpleasant thoughts flooded my mind. But I was comforted because we were active in our children's school. I was PTO president and chairman of the advisory board. So all was well, right?
Nothing could have prepared me for what I was about to hear at this meeting. We thought that being involved as parents assured our children of an excellent education. I was mistaken. When we had met with the teachers, they informed us that our son Eric Jr. was doing fine academically. His 3.0 GPA dropped to 2.8 during the first six weeks of school. To me, this was a workable issue because we were still in the first semester. At this latest meeting, we were informed that our son was "failing." According to his counselor, this was a "blight" on this school's reputation. The school gave us two choices: We could place our son in a school across town, or he would have to repeat this grade next year. These options left me feeling that there was no hope for our son. I pleaded and said that we would work with him to raise his grade point average. This would not do. The administration's position was firm. I begin to cry. My confidence was shattered. I thought that we had failed our son, and that we were unfit to be a part of this school system.
We discussed this problem when we got home that evening. Something began to stir my heart - a vision of me keeping my children at home with me. I was tired of raising money for equipment when overburdened teachers were making copies of books for children in overstuffed classrooms, and I was exhausted with rising early in the morning to whisk my children away to school.
I heard that a family at our local church was homeschooling. We met one evening, and the rest is history. I was forced to rethink my children's educational life. If my children were going to succeed, become excellent learners and have a chance to go college, I had to rally my courage and start right now.
I learned many things during the first years of teaching my children. I didn't realize the pressure we were under until we were set free of the educational "mess" of which they were part: The prepackaged curriculum, the one-size-fits-all model, the bullying and the negative socialization. Homeschooling allowed us to discover and experience pure, superior learning and a customized learning environment.

Some thought we were out of our minds. But, since then, my husband and I started an organization where parents are empowered to educate their children for excellence. The National Black Home Educators' primary focus is to target African-Americans with the option of homeschooling. We also offer resources to parents of children that are still in the public and private schools, including learning materials that enable parents to engage in learning 30 minutes per day with their children at home.
The National Black Home Educators is not an exclusive organization. But, in my opinion, black children require a certain kind of attention and understanding. Many of us are concentrating on a more urban attitude - an attitude that, in my opinion, that does not promote excellence but a mindset that is mediocre and accepts the status quo. We need to raise the bar. We, as parents, must exert a powerful influence in determining the quality of life we want for our children. We do not want to produce "functional illiterates." We must teach our children well. It's time to raise the standard of our culture so that the minds of our girls and boys can be lifted to see beyond sports, bad music, sexual promiscuity, drugs and perhaps even tennis shoes.
Having shared the dream of Dr. Martin Luther King Jr., I knew that our family was being given another dream, one that would encompass King's and would rise and carry our family to a greater level. This is why we homeschooled our children. Homeschooling offered us a chance to pour into the lives of our children. We are very blessed and thankful that we were given that chance. We learned that sometimes your deepest challenges become your greatest blessings. We knew our children deserved a first-class education, and homeschooling was our path to take.
As for Eric, after 12 years of military service with the 82nd Airborne, serving two tours in Iraq and a season in Haiti, he lives in New York with his family and is homeschooling his children as well. He attributes his success to homeschooling. He says, "Homeschooling gave me a chance to see the leader in myself." Our other children are also doing very well. They are productive citizens in their communities and are enjoying their families.
The opinions expressed in this commentary are solely those of Joyce Burges.