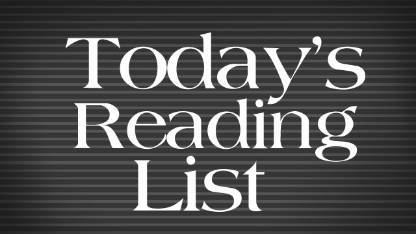 Here's what the editors of Schools of Thought are reading today:
CBSDFW.com: Dallas ISD Cutting Contracts Of 250+ Teachers
Dallas Independent School District did not renew contracts for more than 250 of its teachers. The district says it is now evaluating teacher effectiveness and removing underperforming educators, but the president of the local teacher association says the district may just be trying to address its budget issues.
NOLA.com: Louisiana House panel clears school charter, voucher bill as teachers pack Capitol
In a rare appearance before a legislative committee on Wednesday, Louisiana Gov. Bobby Jindal made his case for education reforms that include increased school choice, tying teacher pay and retention to student performance, and reorganizing the state's pre-K programs. Several districts canceled classes this week to allow teachers to travel to the Capitol to express their views.
Obama Foodorama: After Firestorm Of 'Pink Slime' Criticism, USDA Alters School Lunch Policy For Ground Beef
The meat industry calls it "Lean Finely Textured Beef Product" and critics call it "pink slime." After a large outcry through an online petition, questions from federal lawmakers, and feedback from school districts, the U.S Department of Agriculture announced on Thursday that it will provide schools the option to order beef products with or without the controversial product.
Indystar.com: Indiana's education schools make new efforts to better teach teachers
Next year, Indiana and other states will begin assigning letter grades to teacher-preparation programs that are based on the evaluations of teachers-in-training, which in turn will be based on student performance on standardized tests.
The Washington Post: The 10 most read Irish authors
An online research tool for students reveals this list of most-read Irish novelists, poets and playwrights.