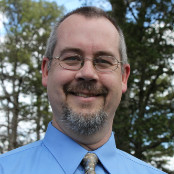 By Todd Rackowitz, Special to CNN
Editor's Note: Todd Rackowitz teaches math in the Charlotte-Mecklenburg school system. A National Board Certified Teacher since 2001, he is a member of his district's mathematics leadership team as well as the Center for Teaching Quality's team for Implementing Common Core Standards. You can follow Todd on Twitter @TRackowitz.
I have been teaching for 19 years and, like most teachers, have learned more from my experiences in the classroom than by any other means. As a new teacher, though, I had fewer resources to lean on. When I started my teaching career at a dropout prevention school, I drew on my experience of teaching swimming lessons during my summers in high school. I quickly learned that the students at this school weren't at risk of dropping out because they hated school; they were at risk because of their fear of school. Like the group of swimmers I had taught years before, it wasn't that they didn't like the water; it's that they were scared of it.
Below are some practices I learned from teaching swimming lessons that I have found useful when teaching at-risk students (and students who are just intimidated by math).
1. Let students be the experts.

To deal with young swimmers' fear of water, for the first few days, I spent the one-hour lesson sitting with the 4- and 5-year-olds in the baby pool. We splashed, we played, but mostly, we talked. We talked about what they did the night before, what they had for dinner, what toys they liked and all sorts of stuff that interested them. Sometimes I would share what I knew about the topic, but for the most part, I listened and let them teach me about what they liked. They were the experts, and I was the student.
FULL POST