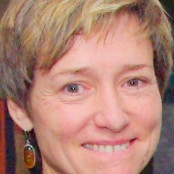 By Ann DeMarle, Special to CNN
Editor's note: Ann DeMarle is director of the Emergent Media Center and associate professor of communication and creative media at Champlain College in Burlington, Vermont.
(CNN) - A decade ago, I left the computer graphics-game industry and founded the game development degree programs at Champlain College in Vermont. It has been exciting to be on the ground floor of one of the most exciting new fields in higher education, rich with potential for discovery and innovation.
Although today there are more than 500 accredited game programs at American colleges and universities, I feel we still have a long way to go to claim our place among the respected academic disciplines. Misperceptions abound. Some parents, in their understandable zeal to ensure a return on tuition payments, reject the field as frivolous. Yet others flock to us, knowing that many game students, even in this tough economy, are finding jobs upon graduation.
Both parental assumptions are a bit askew. Majoring in a field to get a job dangerously misses the point of higher education. College is about acquiring career skills, but more importantly, it is about mastering skills that allow the individual to determine his or her future and to develop an essential love for lifelong learning.
In strong degree programs, students learn much more than simply how to create games. They become modern-day storytellers, reflectively applying game design skills to a host of challenges facing our world. Technology, arts, interactivity and social understanding are in their toolboxes. Immersed in 21st-century problems, they develop critical thinking, problem solving and communication skills. Working in teams, they come to understand how disciplines can work together to produce innovation and value.
FULL POST