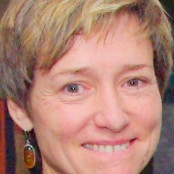 By Ann DeMarle, Special to CNN
Editor's note: Ann DeMarle is director of the Emergent Media Center and associate professor of communication and creative media at Champlain College in Burlington, Vermont.
(CNN) - A decade ago, I left the computer graphics-game industry and founded the game development degree programs at Champlain College in Vermont. It has been exciting to be on the ground floor of one of the most exciting new fields in higher education, rich with potential for discovery and innovation.
Although today there are more than 500 accredited game programs at American colleges and universities, I feel we still have a long way to go to claim our place among the respected academic disciplines. Misperceptions abound. Some parents, in their understandable zeal to ensure a return on tuition payments, reject the field as frivolous. Yet others flock to us, knowing that many game students, even in this tough economy, are finding jobs upon graduation.
Both parental assumptions are a bit askew. Majoring in a field to get a job dangerously misses the point of higher education. College is about acquiring career skills, but more importantly, it is about mastering skills that allow the individual to determine his or her future and to develop an essential love for lifelong learning.
In strong degree programs, students learn much more than simply how to create games. They become modern-day storytellers, reflectively applying game design skills to a host of challenges facing our world. Technology, arts, interactivity and social understanding are in their toolboxes. Immersed in 21st-century problems, they develop critical thinking, problem solving and communication skills. Working in teams, they come to understand how disciplines can work together to produce innovation and value.

Yes, they invent fun games, but they also help to blaze a trail into what many call "serious" games - games that attempt to solve problems for the public good through engagement.
Serious games represent a powerful change agent that emerged a few years ago when a student team at the Universityof Southern California created "Darfur Is Dying," a viral video game that provides a window into the experience of the 2.5 million refugees inSudan'sDarfur region.
At Champlain, our students' serious-game projects include "Breakaway," the U.N.-sponsored, episodic, anti-violence game played in more than 140 countries, and "Ludicross," a flash-based racing game that helps individuals with cystic fibrosis practice breathing.
For those who doubt the value of majoring in this new field, consider that there are countless serious games in business, politics, government, health care, education and many other areas. And it is recent college graduates who are creating them.
Some game programs focus entirely on the latest digital and mobile technologies, but my students also learn sociology, history, literature and more subjects typically considered the liberal arts. They also are gifted in math and logic, prerequisites for majoring in game development. Like liberal arts majors, game students often exhibit a breadth of curiosity and find their passion outside the traditional lines of the entertainment game field.
One of our top students decided to change his major to education with a specialization in Japanese and then worked in Japan teaching English as a second language. Game majors gravitate heavily toward Japanese study, thanks to manga and anime, the Japanese equivalents of comics and animation, respectively. Another student with a passion for science went onto lead the interactive division at the Boston Museum of Science.
As game development matures as a discipline, I have no doubt that this new generation of digital storytellers will earn respected positions not only in academia but also in all areas of enterprise. They will do so by mastering the art of storytelling in a brand new way - by constructing well-considered, creative media solutions that positively affect society through engaging yet-to-be-determined media platforms.
The opinions expressed in this commentary are solely those of Ann DeMarle.