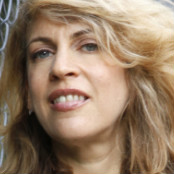 By Jessie Klein, Special to CNN
Editor's note: Jessie Klein is a sociology and criminal justice professor at Adelphi University. She is the author of "The Bully Society: School Shootings and the Crisis of Bullying in America's Schools." During the last two decades, she led and administered high school guidance programs. She served as a supervisor, school social worker, college adviser, social studies teacher, substance abuse prevention counselor and conflict resolution coordinator and worked as a social work professor. You can see more of Klein's work at jessieklein.com.
Eden Wormer, 14, hanged herself earlier this month. She was bullied for two years at Cascade Middle School in Vancouver, Washington. It could have been prevented. Her suicide and the school shooting at Chardon High School in Ohio a few weeks ago - and the hundreds of other suicides, shootings and other acts of despair - happen in a culture of misery our children endure every day.
Students tell us over and over that they are hated, ostracized and/or harassed at school and no one helped them. They are right. The national efforts to pass anti-bullying legislation are doing little if anything to solve the problem. In many cases, they are making it worse. These kids need a school community that cares about them. They need teachers and students who are there for them, who stand up for them and who reiterate the importance of compassion and kindness in their school every day.
Kids don't commit desperate acts such as these when they feel loved and love others. But that's not so easy to do today. These atrocities occur at a time when - since the 1980s - social isolation in the United States has tripled, according to the 2004 General Social Survey. Depression and anxiety and related disorders are at extreme heights among adults and youth. In "Comfortably Numb," Charles Barber tells us that we make up two-thirds of the global anti-depressant market. Jacqueline Olds and Barry Schwartz sum it up in the title of their book, "The Lonely American."
Most schools are microcosms of our larger unhealthy society, pushing kids too hard, recommending success at any cost regardless of others' feelings or needs and prepping them for more assessment exams in lieu of exciting and meaningful learning.
But schools don't have to be part of the problem. They could be the solution.
FULL POST